The Heritage Jazz Orchestra was formed in 2016 at Andy's Jazz Club with the purpose of digging into music from the finest writers from the past half-Century. Featuring many of the city's most creative and active musicians, the ensemble is led by trombonist and composer Luke Malewicz, and performs throughout Chicago.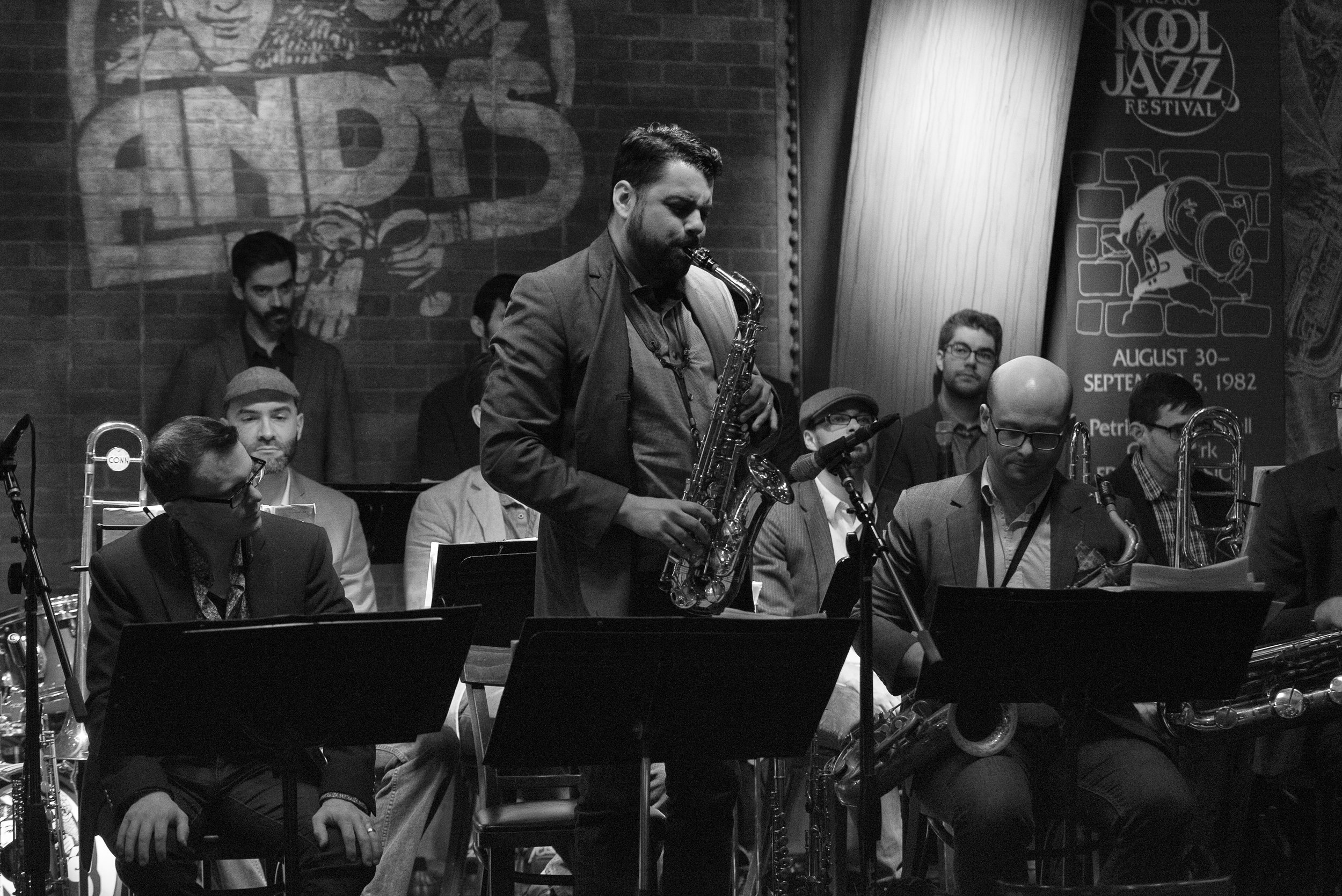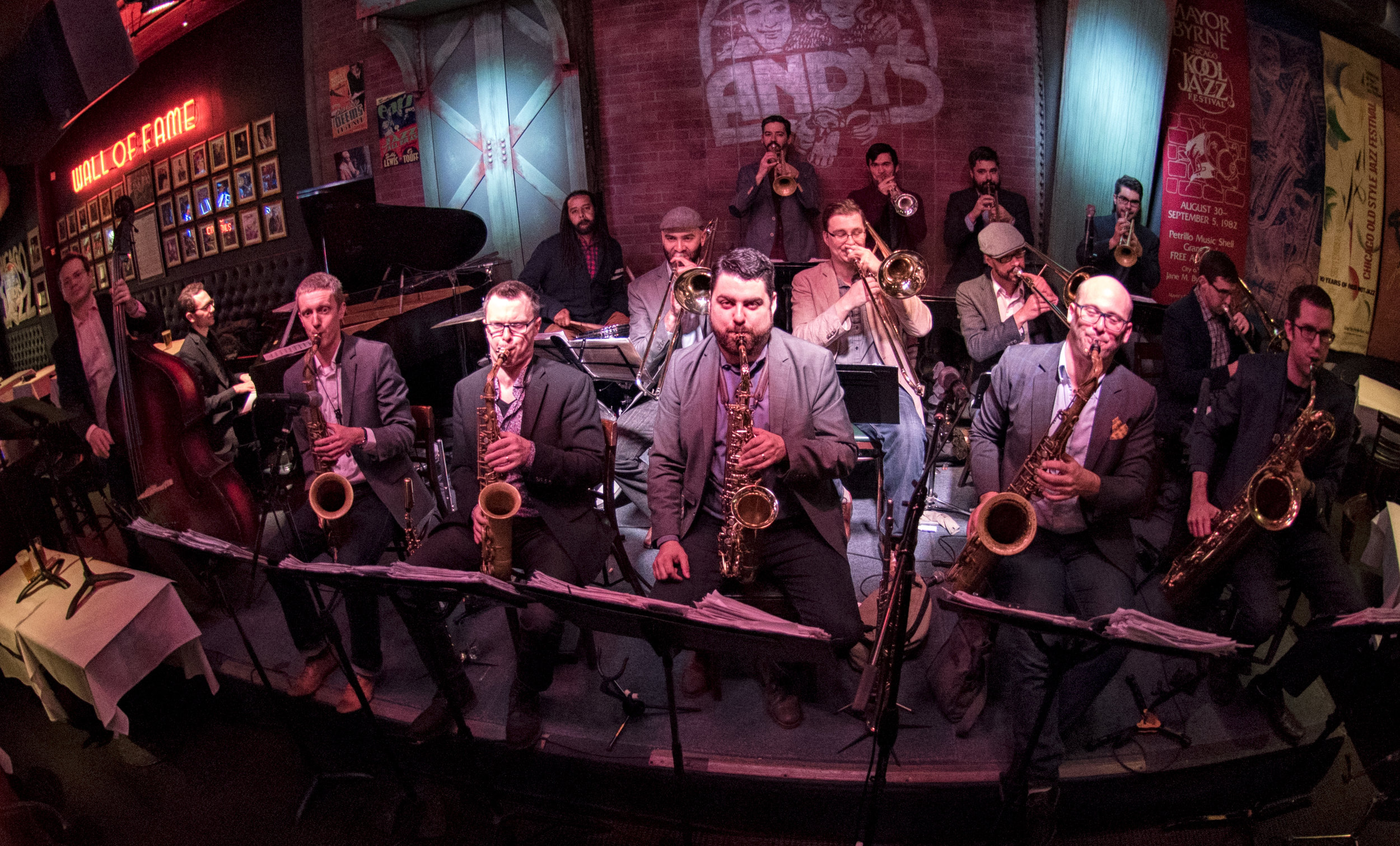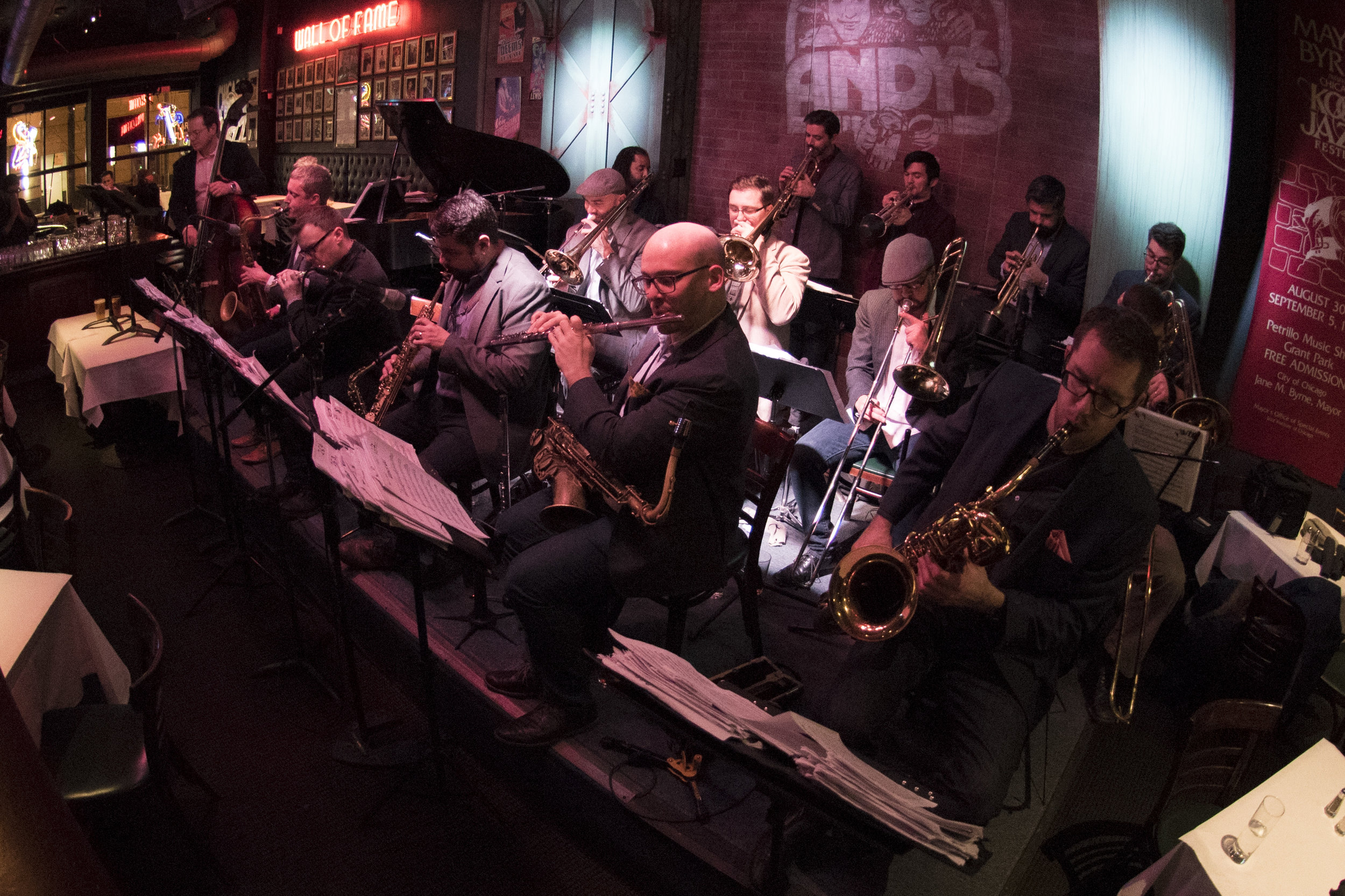 Click below for a review of the HJO in the Chicago Tribune.
MEMBERS:
Trumpets: Justin Woodward, James Davis, Chad McCullough, Drew Hansen
Trombones: Luke Malewicz, Raphael Crawford, Andrew Zelm, Steven Duncan
Saxophones: Rich Moore, Corbin Andrick, Alex Beltran, Artie Black, Andy Schlinder
Piano: Andrew Lawrence
Bass: Jason Ellis
Drums: Jon Deitemyer
If you would like to be notified of upcoming performances please fill out the form below. We look forward to seeing you at one of our shows.